Be Naughty cause Google Doesn't Care . . . and Let's Go Blues!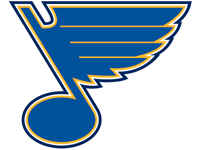 I'm sure most people that do SEO are competing in an industry where there is at least one website practicing in the dark arts (spammy crap) and getting away with it. If you can't think of anyone then take a moment and look deeply at your screen . . . see that? It's you, you spamming pussy.
For all that gets spread around about the Sandbox / Trustbox, TrustRank and "building a good website" with good content, and the guys that write content for the user and buy links for traffic not SEO - if you play the game right, not one bit of that matters. And by "play the game right" I mean have an old, established domain that through whatever avenue has obtained authoritative status in your industry. If Google trusts you, you can get away with banging Sergey's wife and still enjoy all the $ that comes with Google love.
Maestro! Some evil sounding beats please . . . Look at this
one
. A lot of the sites listed there are doing really well, all from those sweet backlinks. See the blurb at the bottom? For $39, get some spammy blog links and first page rankings! Come on Google. Many of our friends in the online degree and mortgage industry also get away with hosting the same site on 3, 4, even 5 domains. I love seeing that. Sorry that I am too paranoid to list those that are in competition with sites I help run, it's a common SEO flaw. That's why all our conferences consist of asking Matt Cutts about red and blue widgets.
But I digress, maybe there is some hope. Google has admitted on recent occasions that they have not been focusing enough of their resources on their core competency (thank you Mizzou) - their search engine. Perhaps after they all recover from the
GooTube
party they will begin improving on how and why they trust certain websites. It's become too easy to manipulate / take advantage of - much like meta, anchor text, and buying links once was.
(search people not interested in St. Louis hockey please stop reading now)
And onto part 2 - dant, dant, dant . . .
Let's go Blues!
That's right, it's time for the home opener, the new beginning, the resurgence of Les Blues to commence. We've got new ownership, signed some forwards that began their careers with the WHA, and have maybe 1 or 2 defensemen that skate better than our Junior B team. So maybe it's not gonna be our year, but it's always a good time to sit in the stands with a beer and harass the other team (Shean Donovan). There isn't a sport in the world that's more fun live than hockey. Check it out.